Introducing Crank LuKongo
"Each track reminded me of a different era within the city. Its rhythms and patterns all setting the landscape of each story being told."

"DC-based Music Collective Crank LuKongo has gotten the ball rolling in a major way. Their new album Born Again is the jam session and history lesson you've been missing in your life."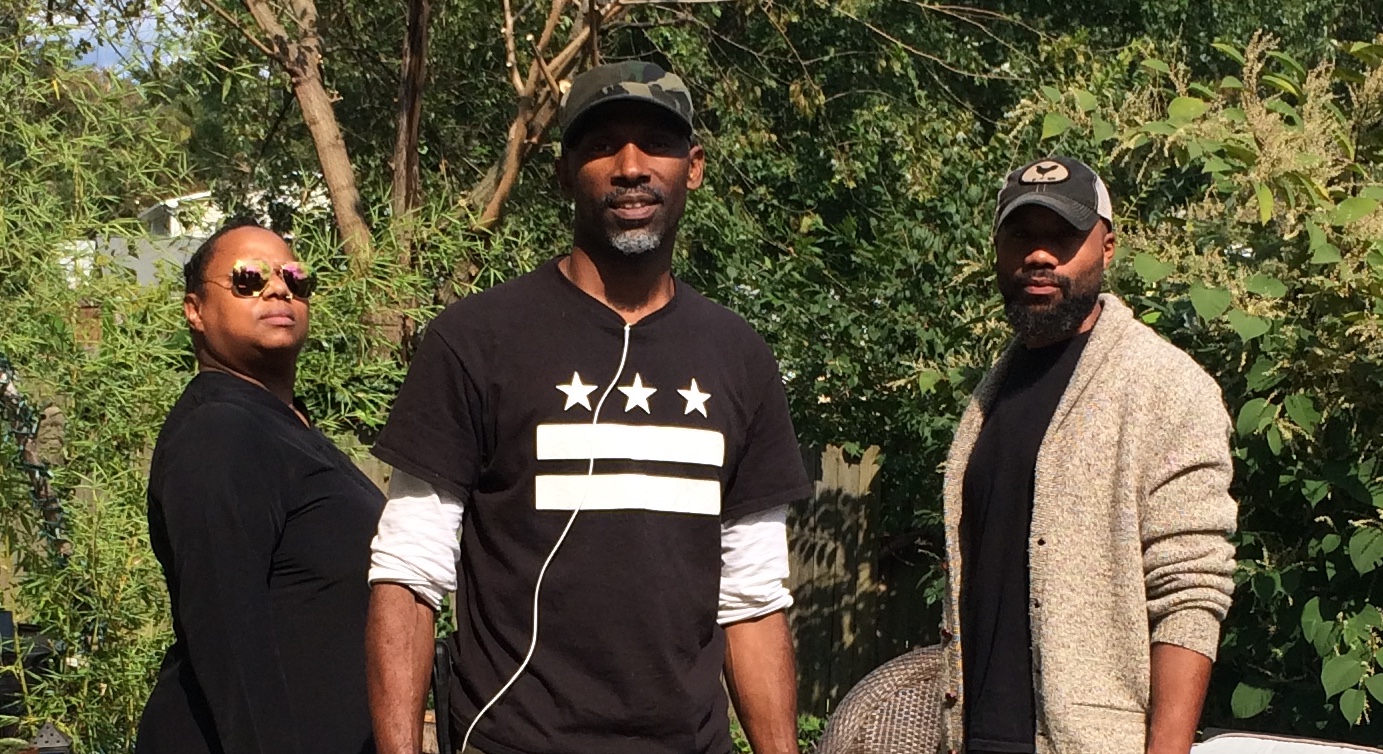 Afro Go-Go Roots Music
A Worldbeat Perspective
Crank LuKongo is an Afro Go-Go Roots Music collective, akin to a DC Go-Go rhythmic foundation infused with elements of Progressive Soul, Jazz, Reggae, Blues, Rock, Salsa, Afro-Cuban, Afro-Beat, World Beat, Folk, and Hip-Hop. In 2014 Crank LuKongo was conceived and produced in Washington, D.C. by percussionist, drummer, songwriter, and actor, Matt "Swamp Guineee" Miller of Pure Light Seed, Bambu Station, Junior Marvin's Wailers, Thievery Corporation, and The Addison Brothers Quintet.
*Matt Miller (Swamp Guinee), is a multi-genre, world-traveled musician, recording artist, songwriter, actor, instructor and youth mentor from Washington, D.C. Read Bio

Listen to the Latest
---
---
The Crank LuKongo collective features a variety of well-established musicians in indie and world music genres, including co-producers and contributing artists David Blackwell (guitar, bass, keys, vocals) and Charles Road. Keith "Lazy K" Lofton (guitar, bass, keys, vocals). Other Musical contributors include, Andre LaSalle (guitar), Brian Clark (percussion), Desi Hyson (keys), Donald Tillery (trumpet), Frankie Addison (saxophone), Georges Koakou (keys), I'la Vibez (vocals), Izabella Sparrow (vocals), Junior Marvin (lead guitar), Kelvin Montgomery (trombone), Mighty Moe Haggins (congas), Nala Shabam (keys), Phillipe Lemaire (keys), Ron Winters (guitar), Samadhi (vocals), Tuff Lion (guitar, vocals, bass, percussion, keys), and Warren Pedersen (bass).